Multi-stage Cold Forging Tools (Forming Dies)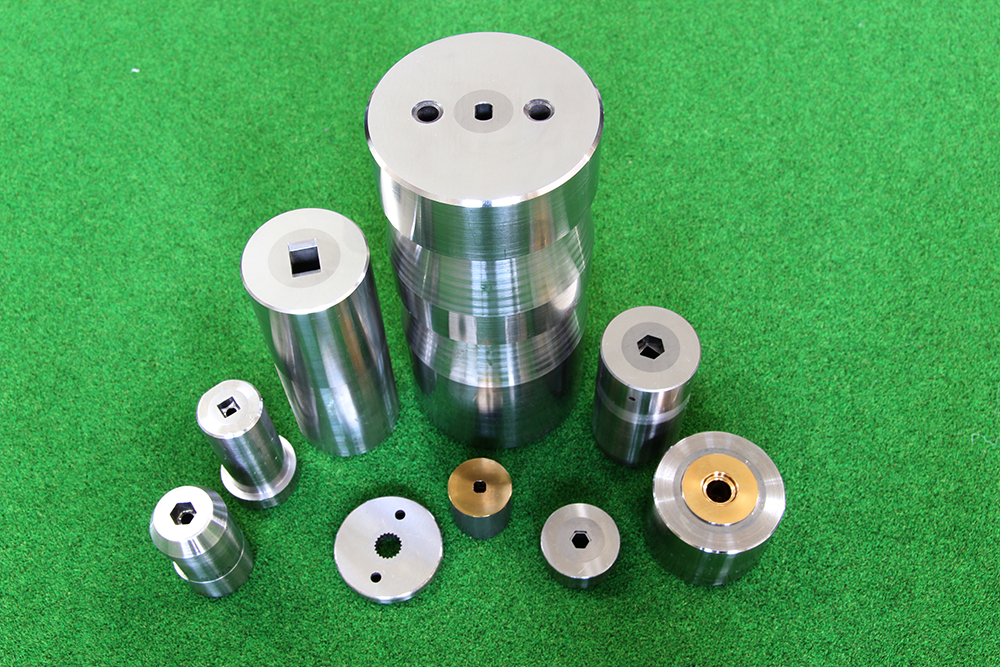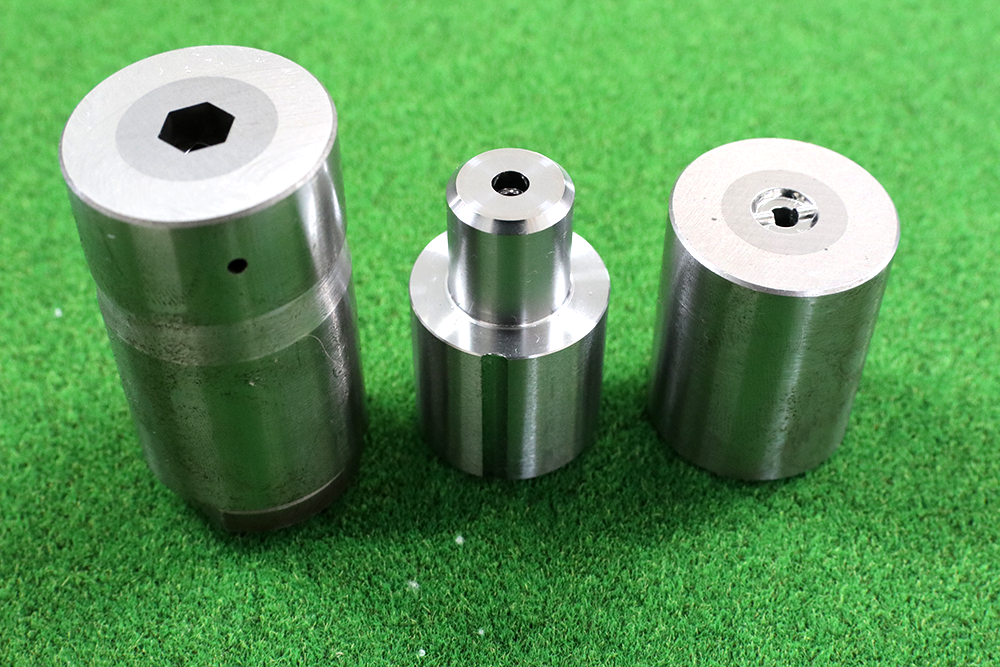 Since forming dies are most of the time required to forge complex shaped parts, we need to deeply care about common factors such as; appropriate process layouts and hole geometries, whether the dies are capable of holding the pressure, the accuracy of the center position, and whether the selected carbide material suits for the workpiece. We select the most appropriate material and structure and we manufacture all the necessary elements for each and every client, based on years of experience.
In the recent years, materials such as aluminum alloys, copper alloys and titanium alloys have also been used in forging. For a smooth production, it is necessary to change the selection of cemented carbide depending on the material. Our total support system provides you with choosing suitable materials from among a wide range of materials according to the client's process layouts and production equipment, and also supporting the lifespan of the die itself.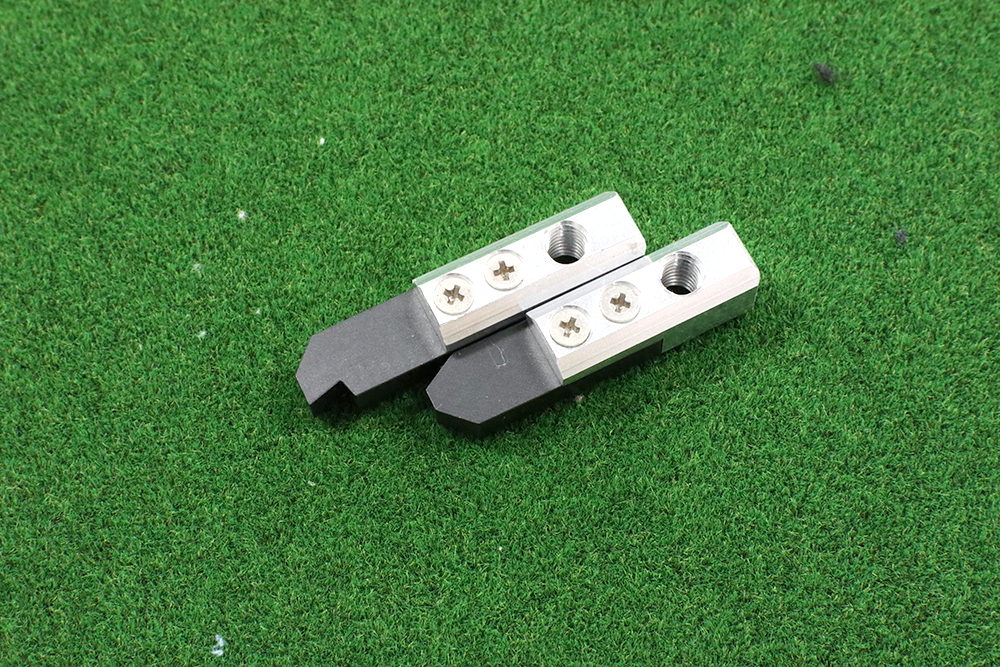 These are fingers made of resin for conveying soft materials such as aluminum and copper to the next process. There is a possibility that products may be scratched by being sandwiched by metal so these fingers are very useful for manufacturing delicate products. Although we do not manufacture these products, we are always here to help and propose a total solution –- not just the forging — for our clients' manufacturing.